Tando Siding to Enhance Your Northeastern Ohio or Western Pennsylvania Home
If you are looking for the perfect way to help your home in northeastern Ohio or western Pennsylvania stand out from the rest, consider partnering with WeatherSeal Home Services for industry-leading Tando siding. This high-quality composite siding leads the industry in terms of both beauty and performance, and it would make a great addition to your home. What's more, we're highly experienced in installing this type of siding and will ensure your project is completed perfectly from start to finish, so you can have total confidence that your home is in the best of hands.
About Tando Siding
Tando siding is made of a durable composite material that provides unmatched protection from the elements. It won't become worn or damaged after a few years of use on your home, and it requires virtually no maintenance to stay looking like new, so you'll be able to sit back and enjoy your home's enhanced curb appeal for years to come.
The Tando siding we install is available in several styles, including stone and shake, as well as a wide range of colors. We'll be happy to help you navigate your design options and find a look that complements your unique sense of style. Plus, our siding experts will take great care when completing your siding replacement to ensure every last detail is completed perfectly.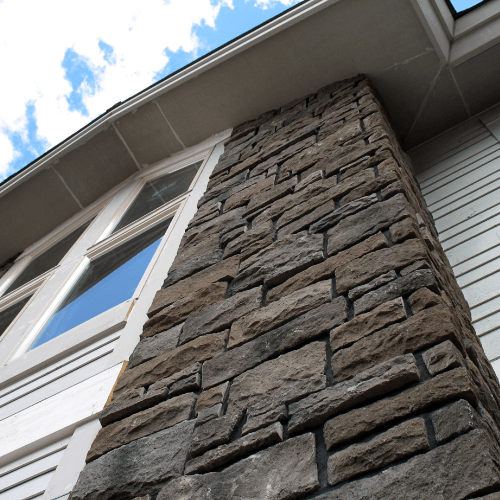 Limited Lifetime Warranty Protection
We use only the best-quality materials in completing every job that we do. And just as important, we give you a Limited Lifetime Warranty on all materials and labor for the entire time you own your home! Our Limited Lifetime Warranty may be transferred one time to a new homeowner, who will receive 15 years of protection as well.
This represents an incredible value, particularly if you choose to sell your home in the future. Rest assured, with our Limited Lifetime Warranty, you can enjoy peace of mind and confidence in the quality and longevity of our work.
Next Steps
Are you ready to have industry-leading Tando siding expertly installed on your home in northeastern Ohio or western Pennsylvania? If so, contact WeatherSeal Home Services today and a member of our team will be happy to schedule you for an initial consultation. We look forward to working with you!