At WeatherSeal Home Services, we know that your commercial property needs windows that are not only attractive, but also functional, durable, and energy-efficient. Whether you own or manage an office building, retail store, warehouse, or any other type of commercial facility, you need windows that can withstand the elements and protect your assets. That's why we offer a range of commercial windows services, including installation, repair, maintenance, and replacement.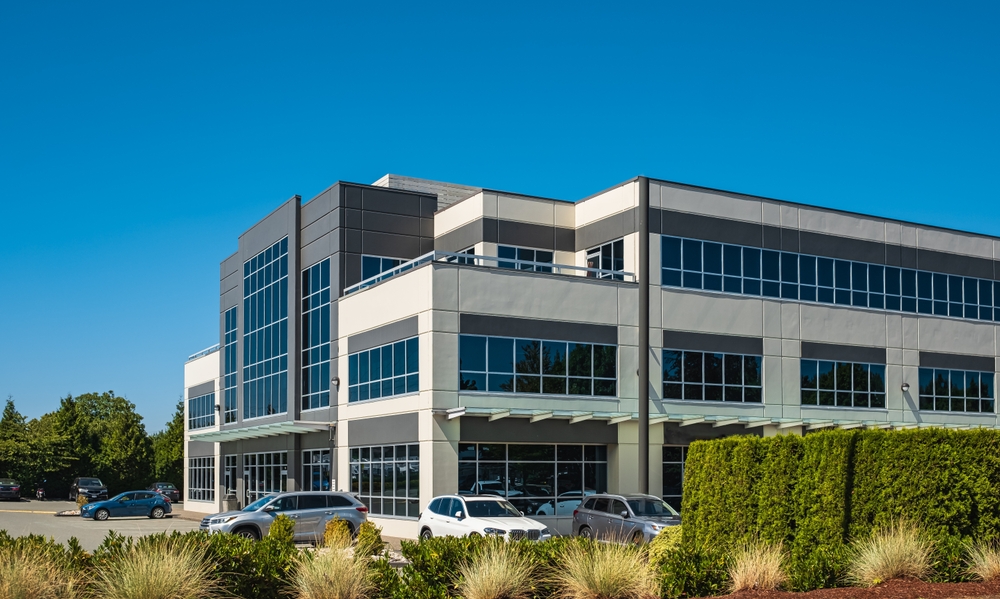 We have the experience and expertise to handle any commercial windows project, no matter how big or small. We work with various types of windows materials and systems, such as:
Vinyl windows: Vinyl windows are one of the most popular and affordable windows options for commercial buildings. They are durable, low-maintenance, and resistant to fading, cracking, and warping. They also come in a variety of colors and styles to suit your building's design. We install vinyl windows using high-quality materials and the best practices for flashing, fastening, and sealing.
Aluminum windows: Aluminum windows are strong, lightweight, and corrosion-resistant. They are ideal for commercial buildings that require large or custom-sized windows. They also have a sleek and modern appearance that can enhance your building's aesthetic. We install aluminum windows using the latest techniques and standards.
Fiberglass windows: Fiberglass windows are premium windows that offer superior performance and durability. They are made of composite material that is strong, flexible, and thermally efficient. They can resist extreme temperatures, moisture, insects, and UV rays. They also have a wood-like texture that can match your building's style. We install fiberglass windows using professional equipment and trained technicians.
Wood windows: Wood windows are classic and elegant windows that can add warmth and charm to your commercial building. They are made of natural material that is renewable and environmentally friendly. They can also be painted or stained to fit your building's color scheme. We install wood windows using the best practices for installation and preservation.
No matter what type of windows you have or need, we can provide you with a free consultation and estimate. We will assess your windows' condition, identify any issues or damages, and recommend the best solution for your budget and needs. We will also explain the benefits and features of each windows option, as well as the warranty and maintenance requirements.
We are committed to delivering exceptional customer service and quality workmanship on every commercial windows project. We use only the finest materials from trusted manufacturers, and we follow the codes and standards set by the International Code Council, the National Fenestration Rating Council, and other industry organizations. We also adhere to the safety regulations and best practices for commercial windows.
When you choose WeatherSeal Home Services for your commercial windows needs, you can rest assured that you are getting the best value for your money. We have been serving customers in Ohio and Pennsylvania for over 25 years, and we have earned a reputation for excellence and integrity. We have hundreds of positive reviews from satisfied customers who have trusted us with their commercial windows projects.
Don't let your commercial windows become a liability for your business. Contact us today to schedule your free consultation and estimate. We look forward to working with you and providing you with commercial windows that will last for years to come.